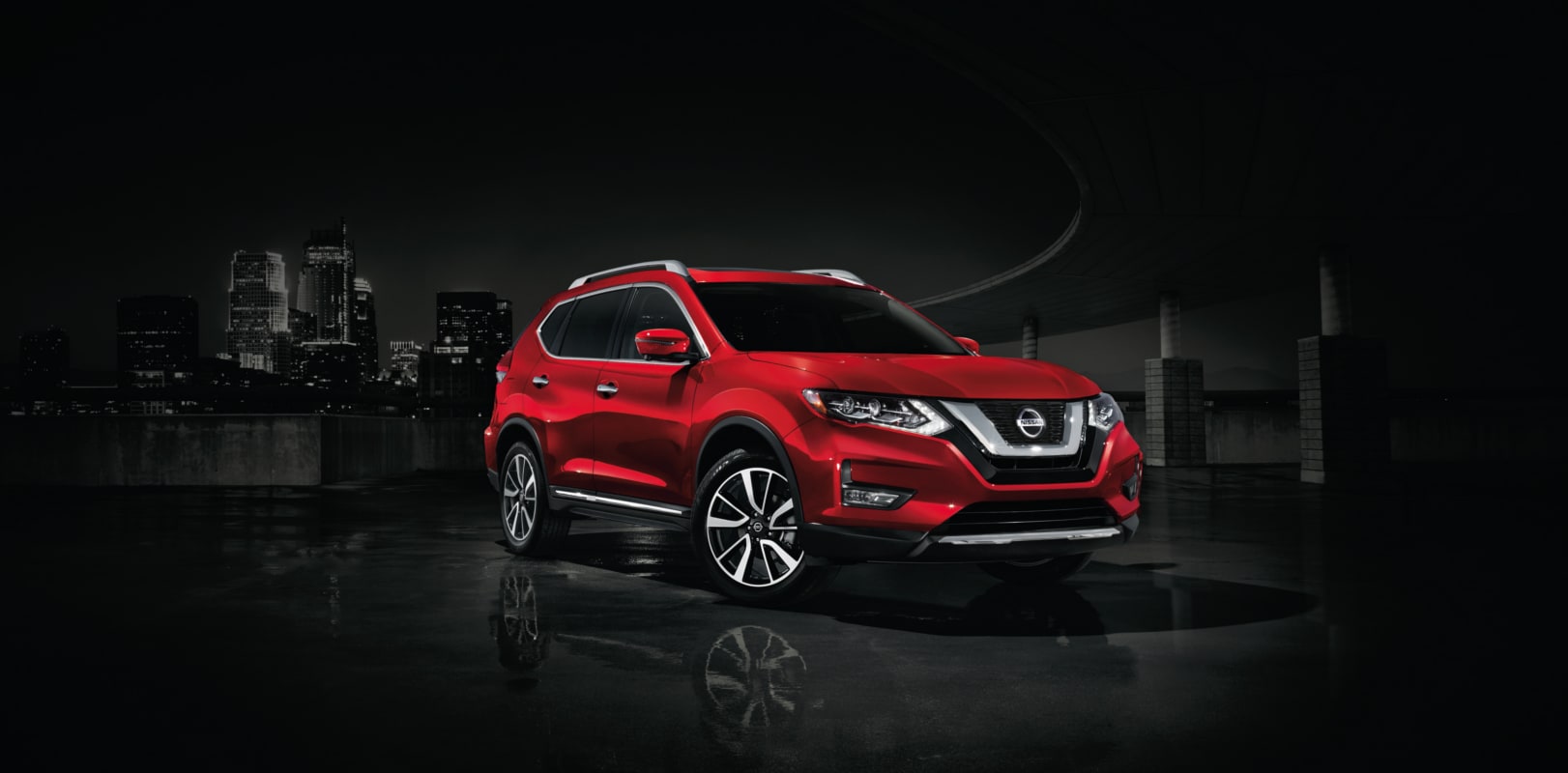 Used Nissan Rogue Available at Mike Barney Nissan

Used Nissan Rogue SUVs in Amherst, NY
The Nissan Rogue might conjure an image of reckless abandon just based on its namesake, but this small crossover SUV is rather innocuous and docile. It has all of the characteristics that we have come to expect from a small crossover SUV: high safety scores, plenty of comfort, and an abundance of space for both people and cargo. With about 70 cubic feet of cargo space available, the Rogue is one of the more spacious and versatile small crossovers on the market. That is one of the biggest reasons why customers come to Mike Barney Nissan and ask to test drive a used Nissan Rogue.
On this page, you will find a collection of used Nissan Rogue SUVs that give you a lot of value. You will find that most Rogue model years are sold in three trim levels:
The Nissan Rogue Sport was introduced in 2017 as a spin-off to the Rogue, and it too comes in these three trim level options. However, you will find that it has a different power output. This vehicle is powered by a standard 2.0-L 4-cylinder engine and a continuously variable automatic transmission (CVT) that generates 141 hp and 147 lb-ft of torque. The standard Rogue is powered by a 2.5-L 4-cylinder engine that puts forth 181 hp and 181 lb-ft of torque. It, too, comes with a CVT and standard front-wheel drive. All-wheel-drive is an option that can be equipped on any trim level. Given that we have many harsh winters here in Williamsville and North Tonawanda, all-wheel drive (AWD) is something you might want to invest in. The Rogue is normally composed in terms of handling. Still, the optional AWD system gives you additional stability and traction control to keep you safe on the road during a severe thunderstorm or blustery snowstorm. Of course, this also means you can do some light off-roading in the Rogue without the ride quality becoming unrefined.
Technology is another highlight on our inventory of used Nissan Rogue SUVs. Want to cruise around town with music pumping through your speakers? The Bose sound system is typically optional on the lower trims and standard on the SL. This premium system comes with a total of nine high-performance speakers that pump out concert-like sound quality. You can crank up the volume without the quality becoming muddied, which can happen on some of the Rogue's competitors' systems. The Bose system's 16.5 cm speakers are installed near the bottoms of the front doors, and unlike other systems on the market right now, this one does not require 1,000-watt outputs.
Browse through our used Rogue inventory and take note of the large array of options we have available. We have Nissan Rogues, Rogue Sports, and even some Rogue Hybrids! We have a variety of trim levels, model years, and body-color options available, so be sure to take your time browsing through these different configurations. Just pay attention to the dates when the Nissan Rogue was overhauled for new generations, because those model years mark when you will see the biggest changes. For the regular Nissan Rogue, the 2014 lineup marked the beginning of the Rogue's second generation, and the Rogue Hybrid was introduced in 2017, right around the same time as the Rogue Sport.
Even though you will be looking at vehicles from a few years ago, second-generation Nissan Rogues have a lot of character and charisma. Equipped with a lengthy list of standard features regardless of year and trim level, you can find a good deal on the Nissan Rogue. For more information on the Rogue's availability, check out our website, give us a call, or schedule a time to come see our inventory in person.
Visit Mike Barney Nissan Today!
When you're ready, make your way to Mike Barney Nissan in Amherst, NY. We serve customers from Buffalo, NY or Cheektowaga, NY, and will work to pair you with the used Nissan Rogue you want today.